Rhodium might sound like it belongs at the end of a long list of food package ingredients. But even if you've never heard of rhodium, chances are you've worn it before. That's because it's a metal that is often used to plate jewelry — maybe even a piece you're wearing right now. If you're looking for engagement rings, wedding bands or jewelry for yourself or that specialsomeone, you're very likely to come across the word. That is why ReadYourHeart would like to share everything you need to know about rhodium plating.
What Is Rhodium?
Rhodium is a silvery-white metal in the platinum family. It has highly reflective quality that does not tarnish. Rhodium is allergy-friendly, harder than gold, and extremely durable. This metal is idea for jewelry plating as it strengthens the durability and adds a glorious sheen to the metal below it.
What Is Rhodium's History?
Rhodium was discovered by English chemist and physicist William Hyde Wollaston in 1803. If you care, you can read his edge of your seat, first-hand account of the discovery. Being a man of science, he named the metal after the rose-color that formed when he first dropped rhodium in its natural state into a dilute solution. Most of us would unashamedly name the metal after ourselves. But one supposes that after Wollaston discovered palladium in 1802, scientific discoveries became an old habit for him. 
Anyway, it wasn't until the 1930s that rhodium first became popular for cosmetic purposes. It was used to plate cigarette lighters as well as writing utensils and jewelry. This practice ceased during World War II when the United States determined that rhodium and other metals were necessary for the war effort. By the 1950s, however, the practice resumed. And here we are today.
How Is Rhodium Plating Currently Used in Jewelry?
Just as it was a century ago, rhodium is still used to plate jewelry. Its strength helps protect your purchases and its shine helps make them even more beautiful.
How do we count the ways that rhodium is special? Rhodium's hardness makes it a suit of armor for your jewelry, helping to protect it from scratches. Because it won't oxidize, rhodium also keeps your jewelry from corroding. And because rhodium won't tarnish, it enables you to wear jewelry — especially silver — that you don't have to keep polishing. Further, its glisten is breathtaking, especially next to a stone that sparkles. And because there's no nickel, rhodium is hypoallergenic and perfectly safe to wear.
Rhodium is an excellent choice for anyone looking for a true silver finish on their white metal jewelry. It also adds an extra layer of protection to keep your piece of jewelry unscratched. 
Should You Rhodium-Plate Silver?
Even though silver is similar in color to rhodium, unlike rhodium, it will tarnish. Silver in its natural state does not normally react with oxygen or water. But in order to make silver stronger for commercial use, it is mixed with other metals, such as copper, that do oxidize. This causes silver — even sterling silver — to tarnish. As a result, rhodium-plating your silver jewelry will help maintain its luster and save you the hassle of polishing your jewelry time and time again.
How Do You Rhodium-Plate Jewelry?
While there are different ways to rhodium plate (also called rhodium dip or rhodium flash), most companies will follow steps similar to those below.
First, your ring (or any jewelry item) is placed in a special solution to remove dirt that would keep the plating process from fully working. Then, the ring is rinsed with distilled water.
Second, your ring is placed in an acid neutralizer to remove any acid that would keep the plating process from fully working. Then, the ring is rinsed with distilled water.
Third, your ring is placed in a rhodium solution infused with an electric current for about 90 minutes or longer. This solution is made by taking ground rhodium and mixing it with acid and other organic compounds. Again, the ring is rinsed with distilled water.
Fourth, your ring is placed in an acid dip. Then (you guessed it), the ring is rinsed with distilled water and then dried.
It is generally accepted that the ideal thickness for rhodium plating on a ring is between .75 to 1.0 microns. This is thick enough to protect your ring while thin enough not to break and offer shine at an affordable price.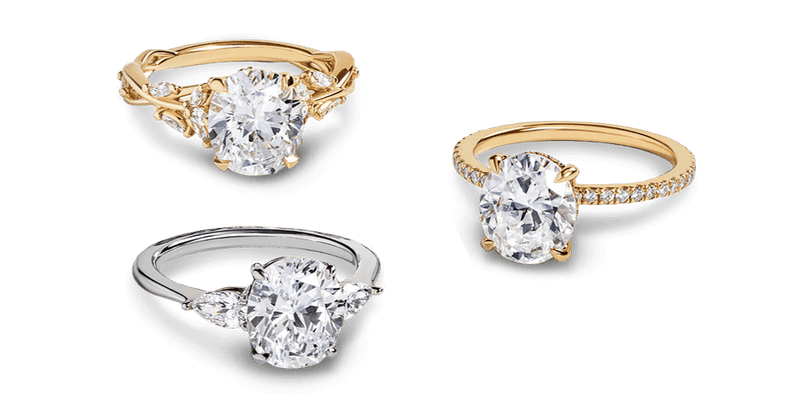 Are There Caveats to Rhodium?
Nothing in this world is perfect, except maybe your significant other. Usually. 
Rhodium plating on jewelry will unfortunately wear down over time and may need to be replated. Jewelry that is worn sparingly and handled with care will require less attention. Jewelry that is worn more frequently may need to be replated every two or three years.
When you're in the market for a new ring or other piece of jewelry, shop ReadYourHeart' wide selection of hand-crafted, affordable jewelry that won't break the bank. For about the same price of replating your jewelry, you could purchase one of our gorgeous sale items in the latest industry trends and styles.
Does ReadYourHeart Use Rhodium?
We sure do. ReadYourHeart is proud to specialize in high-quality, affordable wedding rings, affordable engagement rings and jewelry made from conflict-free materials — that won't turn your finger green.
Each of our ladies' bands are made of 925 sterling silver and finished with your choice of rhodium plating or rose gold to ensure your ring is as strong as the relationship it symbolizes. Our jewelry also comes in a variety of styles to match the personality of every woman, whether she prefers classic, modern or vintage.
Whatever you're shopping for at ReadYourHeart , it's important to know that just because our price tags are lower, our quality isn't. We chose to offer rhodium-plated rings and jewelry because they include conflict-free materials that don't turn your finger green.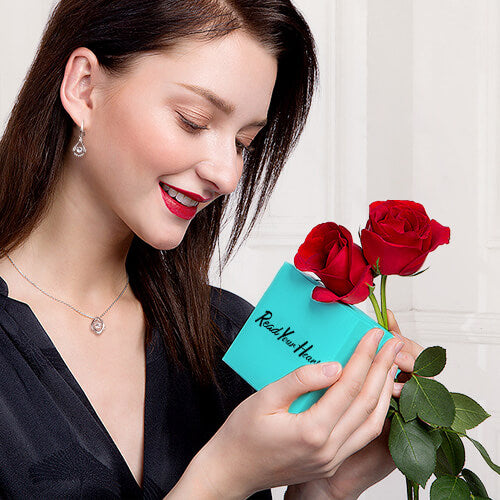 Tips for Protecting Your Jewelry
We know that you care about the integrity of your jewelry and want to maintain it as long as possible. For this reason, below is our quick guide to preserving your jewelry and keeping it clean, whether you purchased from us or another store.
Try not to wear your ring in bed, while exercising or during strenuous activities. This movement could increase the likelihood that a stone becomes dislodged. Please also be careful when removing a ring so it doesn't fall down a drain.
Try to keep jewelry from contacting harsh chemicals including chlorine (i.e., swimming pools), bleach (like when doing the laundry) and hairspray, among others.
Avoid using jewelry cleaner (we know, we know). Believe it or not, the chemicals in jewelry cleaner will wear down the rhodium plating on jewelry.
A safer way to keep dirt and oils off your jewelry is to:
Mix half a teaspoon of mild dish soap in a bowl of warm water.
Soak your jewelry in the bowl for about three to five minutes.
Next, take a soft bristle toothbrush and lightly scrub your jewelry under fresh water.
Dry and polish your jewelry with a non-chemical microfiber cloth.
ReadYourHeart  designs much of our high-quality jewelry and affordable engagement rings with rhodium plating to ensure our rings, bracelets and necklaces are no different than the women who wear them: stunning, strong and guaranteed to shine.