What Are Travel Rings?
Do you consider you or your loved one to be the adventurous type that enjoys the outdoors? Or maybe the type that enjoys romantic vacations and traveling different parts of the world together? If this sounds like you, then you have to hear about this new trend that's gaining popularity: the rise of travel rings!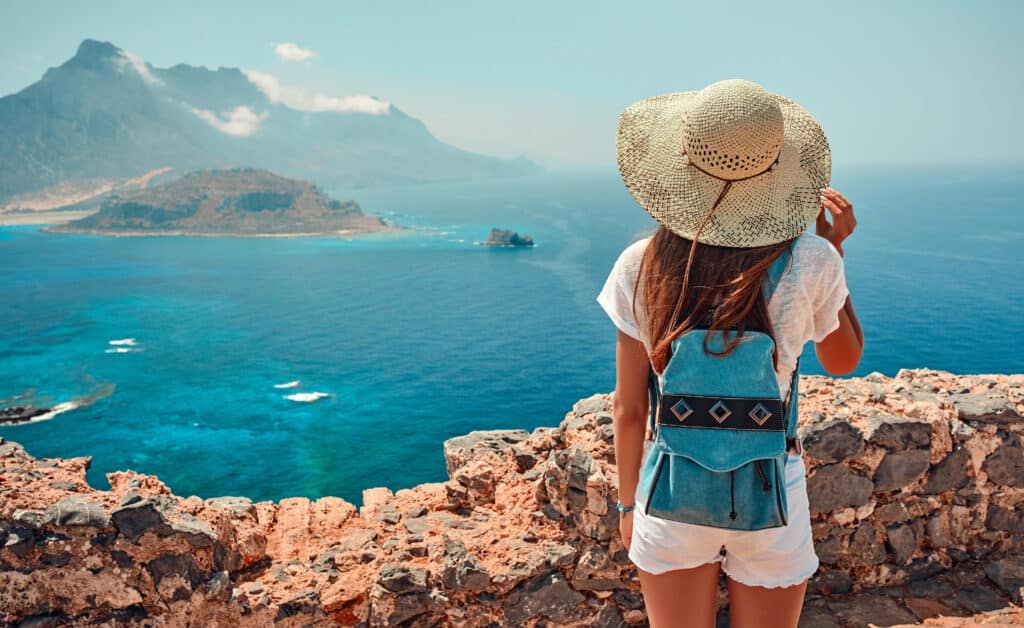 An affordable ring to wear in place of an expensive wedding ring while traveling. 
Married couples are spending a small amount of cash for travel rings that can be worn in place of their traditional wedding rings. This allows you adventurous couples to travel and not worry about expensive wedding bands being lost or stolen!
Why Risk Losing an Expensive Wedding Ring?
Traditional wedding and engagement rings are super expensive! According to a study done by The Knot,
In 2017, the average amount spent on an engagement ring was $6,351
This makes wedding and engagement rings one of the most priciest pieces of a wedding! When you add the price of these rings with the sentimental value they gain over time, it really makes them one of the most beloved and cherished items any couple can own. With that being said, couples are beginning to find the benefits of travel rings worth it!
Sure, there are people that think insurance is the best option for covering lost or damaged rings. What they probably don't consider, are the annoying yearly visits required by the jeweler in order to reap any of the benefits from these policies. 😡
Think about it this way. The average person pays between $60 - $120 per year to insure a ring that cost roughly $6000. (The Knot)
At that price, most couples could buy a few travel rings for different occasions, saving them years of insurance payments that they may not need at the end of day!
Travel Rings Are Totally Worth It 
Travel rings work as perfect backup rings to take out when traveling or even when you just don't feel like wearing your original wedding ring! 
This new trend is giving married couples a better peace of mind knowing their traditional rings are safe at home while they're traveling. Thanks to the growing demand of tungsten carbide, titanium, and other budget rings, buying rings for traveling is now more convenient and fashionable than ever! These rings come in a variety of metals, styles, and unique inlays that give couples more trendy options to choose for just about any occasion.
So there you have it!  
Why worry about your precious rings when you don't have to?!
Instead, think about what stylish new travel ring you want to wear on your next vacation. 😎
Affordable Moissanite Engagement Rings
---
After years of research and science breakthroughs ReadYourHeart have created the perfect created Moissanite to be available for all fine jewelry needs. Moissanite is tougher and will not chip as easily or lose brilliance as fast thus making it an excellent choice for buyers looking for amazing jewelry at an exceptional value.
Feel free to check out our collection of travel rings! We offer free shipping in the USA, hassle free returns and exchanges, and a 100% satisfaction guarantee.